About
Tristan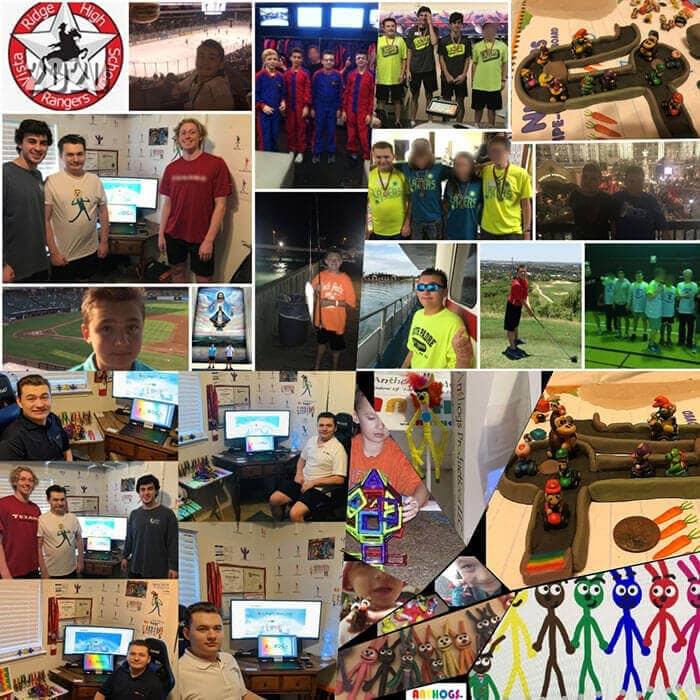 At three years of age, Tristan was diagnosed with Autism. He had a delay in speech at a young age, but he was already interested in drawing, building, creating different things, and loved collecting things. His very first drawing that he drew from memory at five years of age was the Baby Einstein image. Once he was introduced to playdoh, he was hooked. Not only was he creating things just to be creative, but he started to create characters from the videos he liked watching or from video games he enjoyed playing. As he got introduced to clay and other kinds of clay and ceramic items, he started to create more and more. He would spend hours at a time making what he was creating because he was so detailed. With so many creations he made, the one that stands out the most is in the photos we have provided because of the many colors needed and the detail of each character (Mario Kart – we put a penny to show for scale).
Around the age of middle school, Tristan created the name and characters of Anthogs. He said he created the Anthogs characters different colors and created the Anthogs name the color of the rainbow "because the rainbow is joy and happiness and Anthogs will bring joy and happiness to people". Ever since then, he has been so passionate about his creation of Anthogs and continues to this day as you can see by some of his work illustrated on this page. He aspires of becoming an animator so in addition to writing stories about Anthogs and making Anthogs puppets, he wants to make an animation movie/s featuring Anthogs for Entertainment and Education purposes. He just completed his first Anthogs storybook "An Anthogs Christmas" which was approved by the U.S. Copyright Office and is now available to purchase on our Anthogs Productions website currently as an eBook. Or through Amazon for Amazon Kindle eBook format Only or purchase the Paperback print copy also on Amazon. An Anthogs Christmas by DeLeon, Tristan.
Since elementary school and because of a special teacher who always made sure Tristan was included, he grew up with a very special group of friends that are his best friends to this day. While growing up in each stage of School, the Principles, Teachers, Coaches, and Staff were all supportive of Tristan being a Team Manager in Football and Basketball so he could be close to his friends as well as help with his socialization. This has also included Tristan and his friends participating in Special Olympics Bowling and Basketball as well as going with them to their Youth Group at Northpoint Cedar Park. They have been so supportive of his journey and are his #1 fans.